Binding Methods – Different Types of Binding
Binding a book means attaching sheets together. There are a number of ways to attach sheets together. Some common options include gluing, stitching and sewing. Binding techniques can generally be grouped into these categories: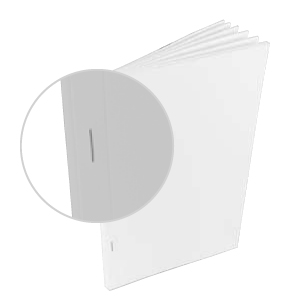 Side Stitching – Stapling the signatures together on the side rather than the fold.
---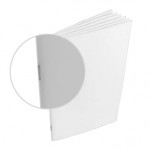 Saddle Stitching – Most common type of binding, is stapling sheets together where they fold at the
spine.
---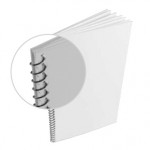 Spiral Binding – To bind using a spiral of continuous wire or plastic looped through punched holes.
---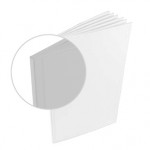 Perfect Binding – The spine or the book is cut and roughened, adhesive is applied to the rough edges and a cover is glued firmly in place. Bleeds and crossovers are also handled differently on perfect bound books.